Before you start, please make sure that you have downloaded and installed the Swidget app, created an account, and paired at least one Swidget product. You should also download the Amazon Alexa app, available on Google Play or the iOS App Store.
Open up the Alexa app and enter your Alexa account information. You can create a new account by clicking Create a New Amazon Account and filling in your information.
To connect your Swidget account, click the more button on the bottom right, then select Skills & Games. Search for Swidget, click the icon and then enable to use. The next screen is where you enter your Swidget account information that you made the first time you used the Swidget app.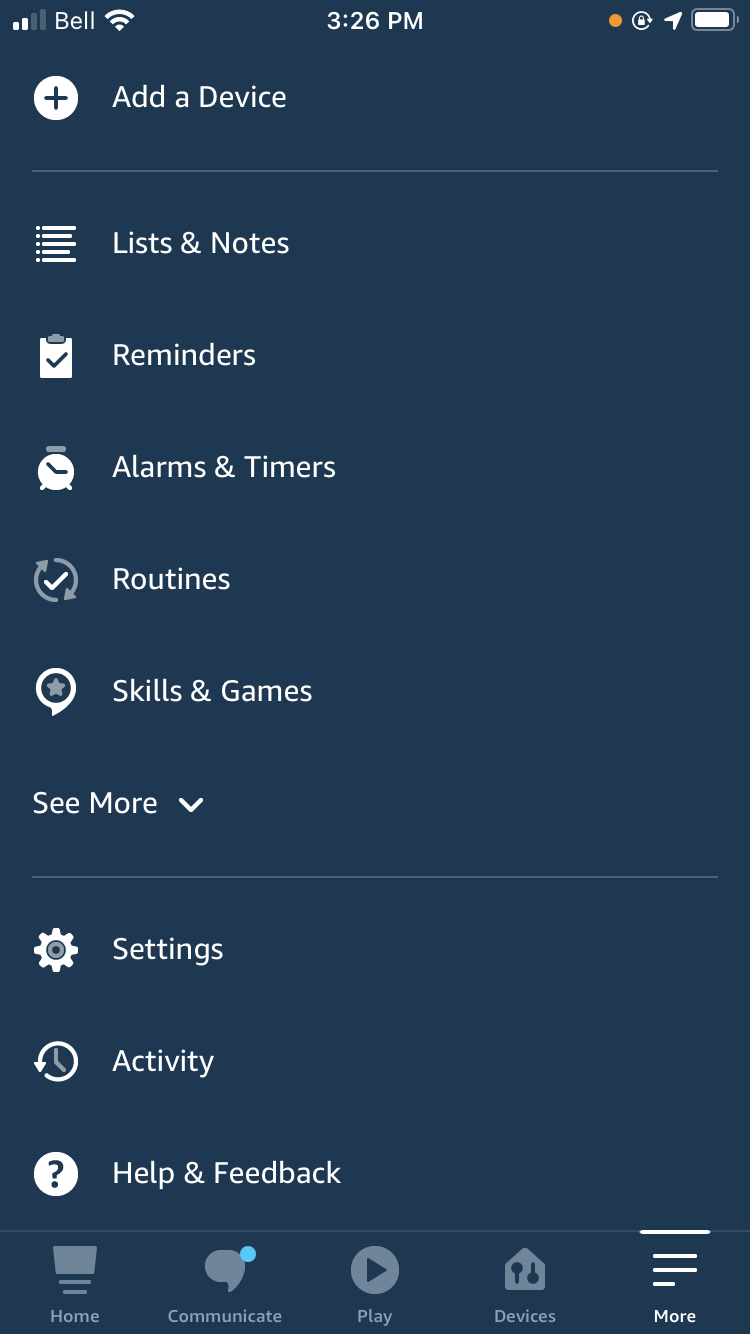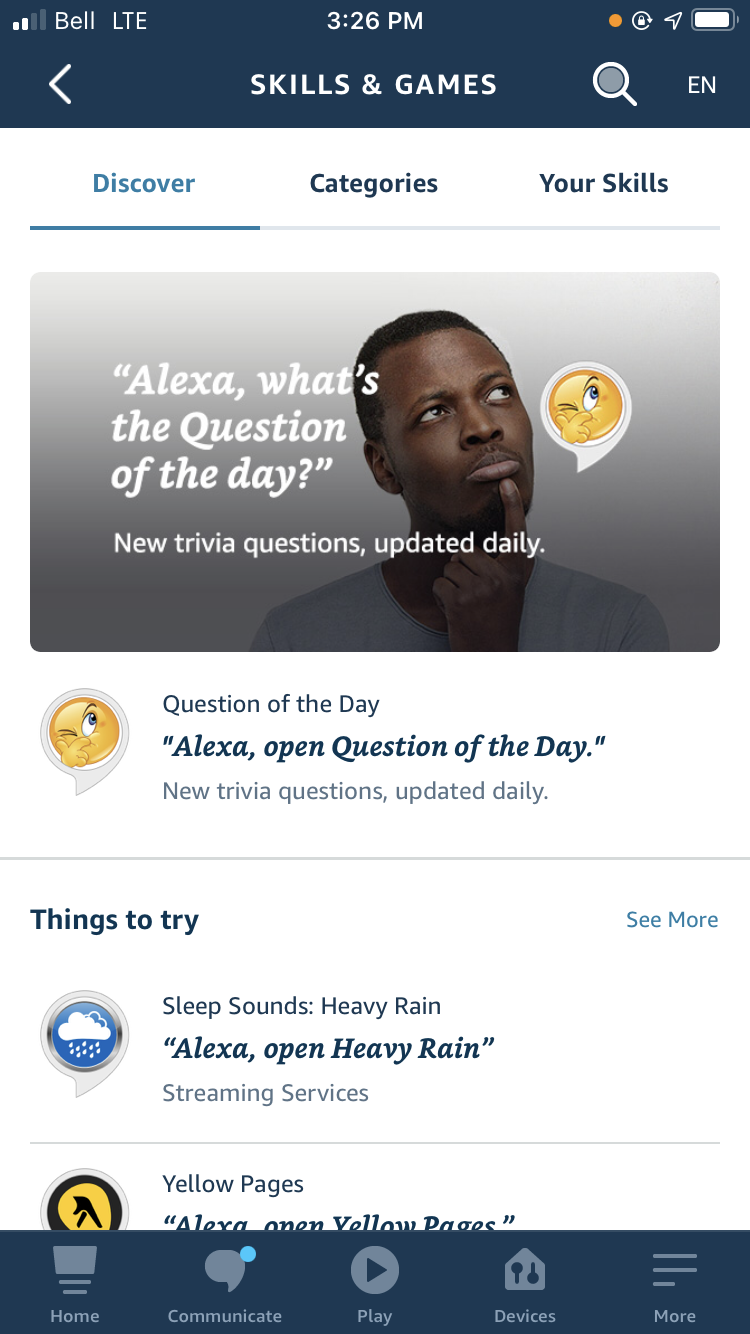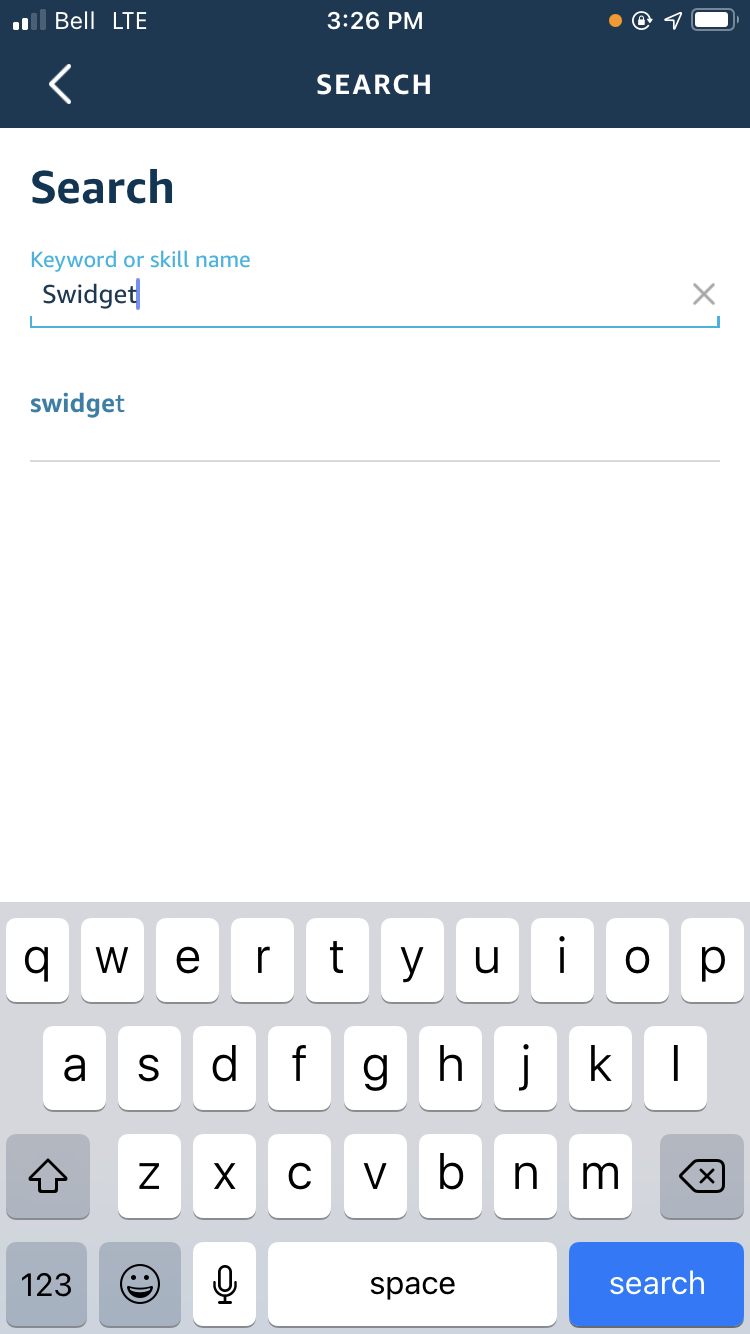 Once your account has been successfully linked, the app will automatically try to discover devices. Even if it says that no new devices have been found, your Swidget devices should be good to go. Amazon will sort your Swidget devices into various types including, plugs, switches, and light bulbs. Some of these can be changed in the device settings.