Follow the directions below to create a Swidget App user account. This account can be used on multiple devices to sign into the app. You can also use this information to connect to integrations such as Amazon Alexa, Google Home, and IFTTT.
1. Open the Swidget App and click the SIGN UP link at the bottom right of the screen. Fill in your information and click Create Account.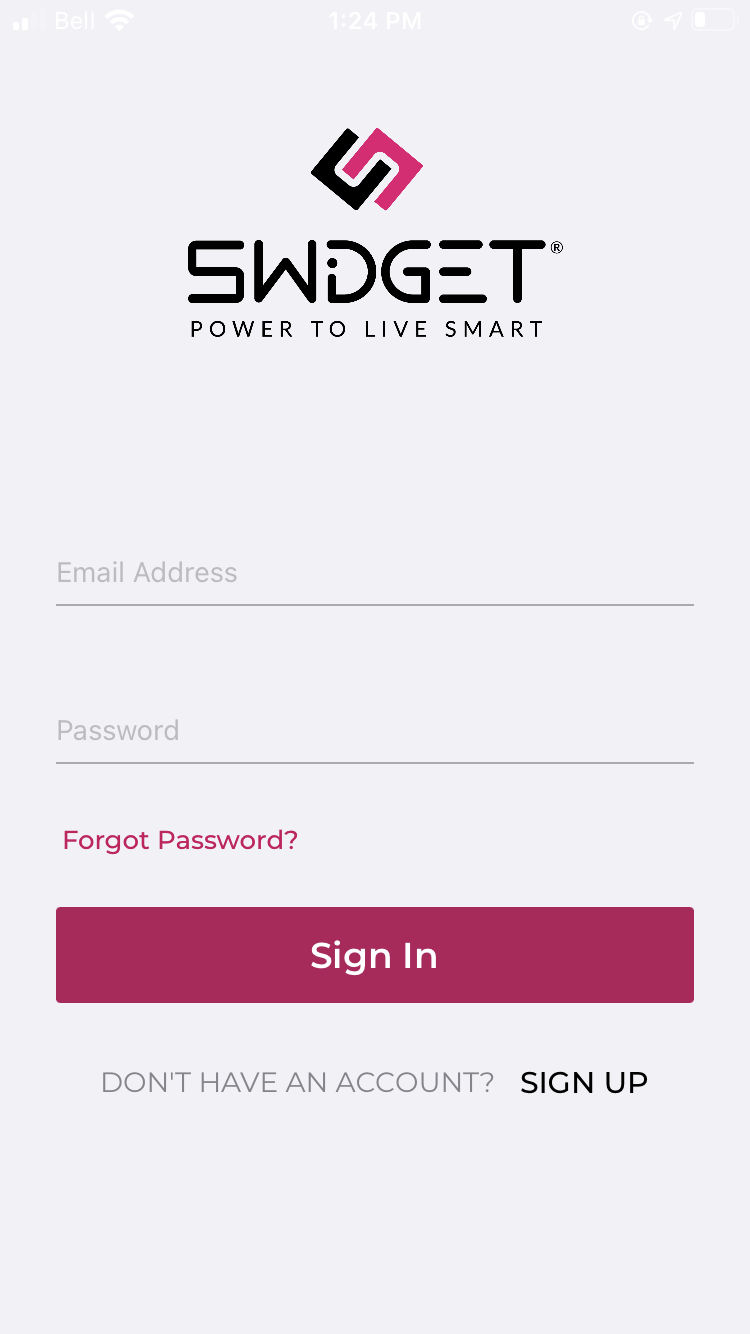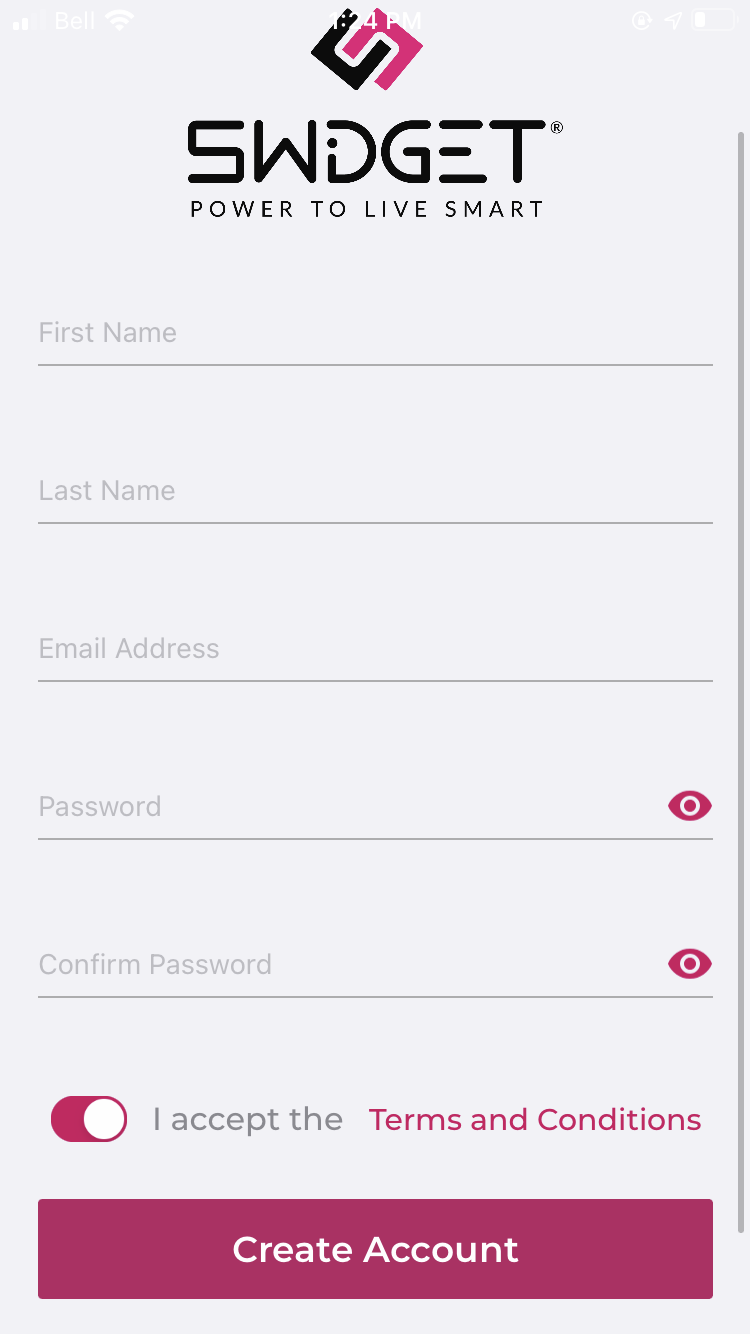 2. A confirmation code will be emailed to you. Sign in and enter the code when prompted. You are now ready to add your first Swidget device.