Swidget Inserts with a temperature sensor can be calibrated using the Manual Method or the Automatic Method. When a temperature Insert is first inserted into a Device, it will begin a calibration which can take up to 45 minutes and all Automatic Calibration conditions are met. In the Insert temperature settings, you will notice the timer counting down to initialize the sensor, as shown below.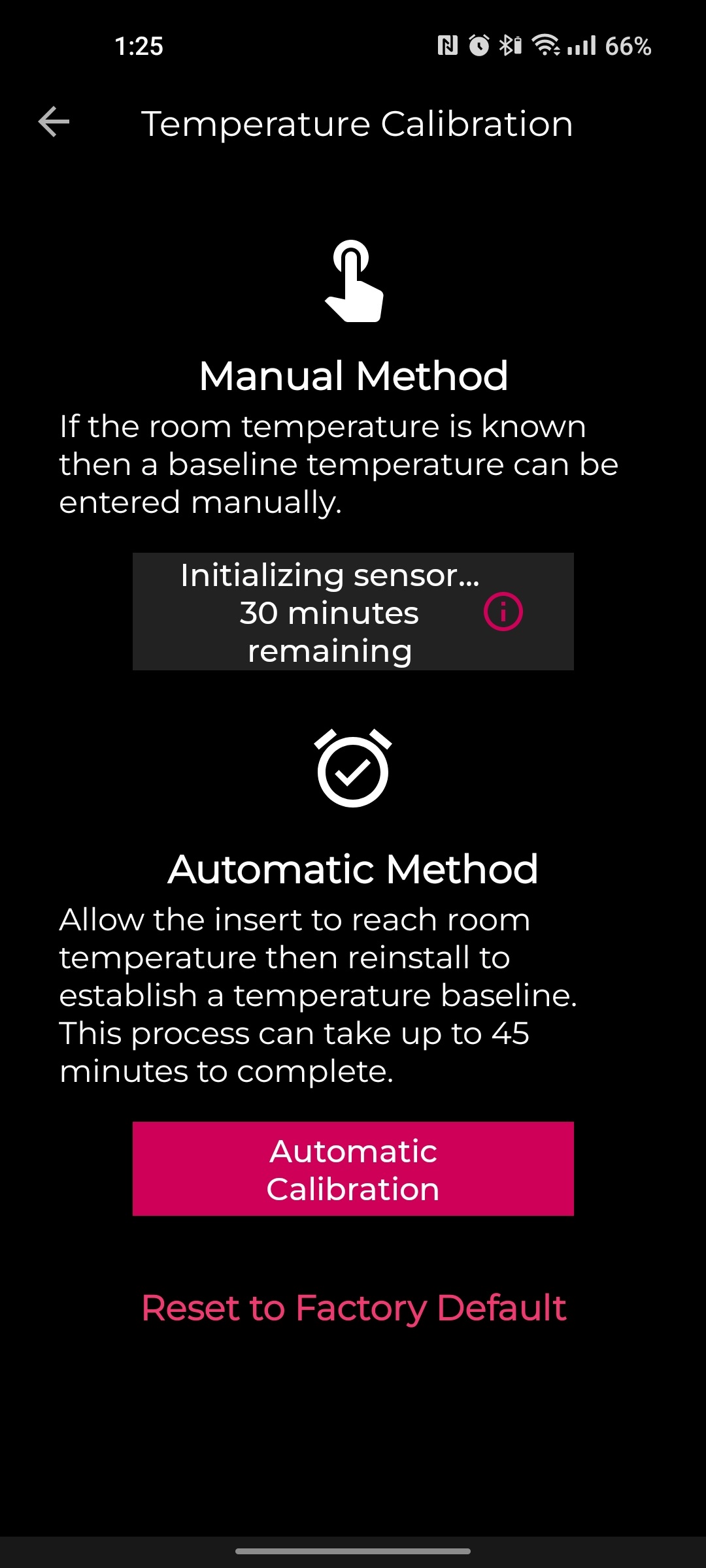 If you find that the temperature reported by the Insert is off by a degree or two, you can enter a baseline temperature to align it with your environment. 
From the Home screen, long-tap on the Device tile containing the Insert with the temperature sensor.
Tap View Device.
Tap the arrow (>) to go into the Insert Settings.
Tap the settings icon at the top right of the screen.
 
Tap Temperature Settings.
Tap Enter Room Temperature.
Enter a reference temperature from a known source and tap Update.

You can also use the Automatic method to get a more accurate temperature.
Complete steps 1 to 5 from the Manual Method above.
Tap Automatic Calibration from the Temperature Calibration screen.
Tap Start Calibration and then remove the Insert from the Device.
You will receive a notification when the Insert is ready to be reinserted in your Device.
 
After the Automatic Calibration has completed, you will see the initialization timer counting down as indicated at the top of this article.