Open up the IFTTT app and create an account using either of the sign in options.
To connect your Swidget account, click the Explore button on the bottom right. Search for the Swidget Service and click the icon.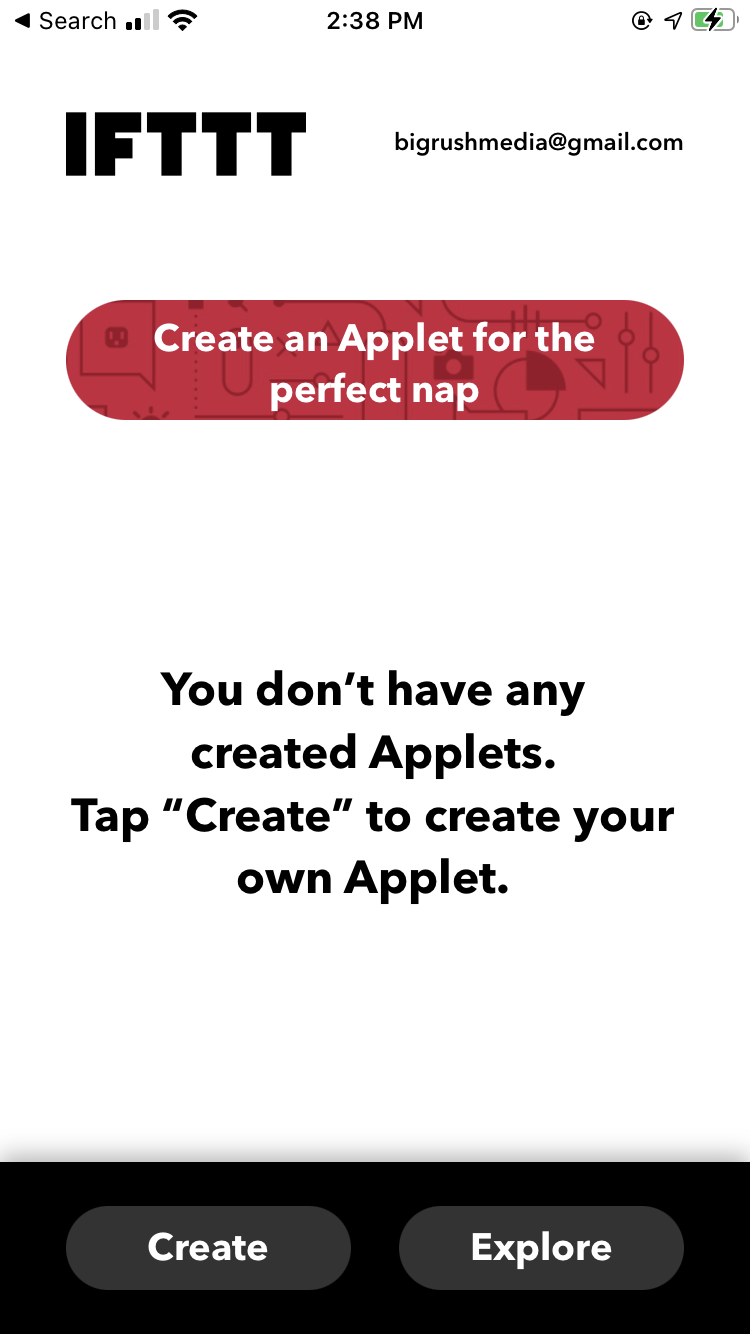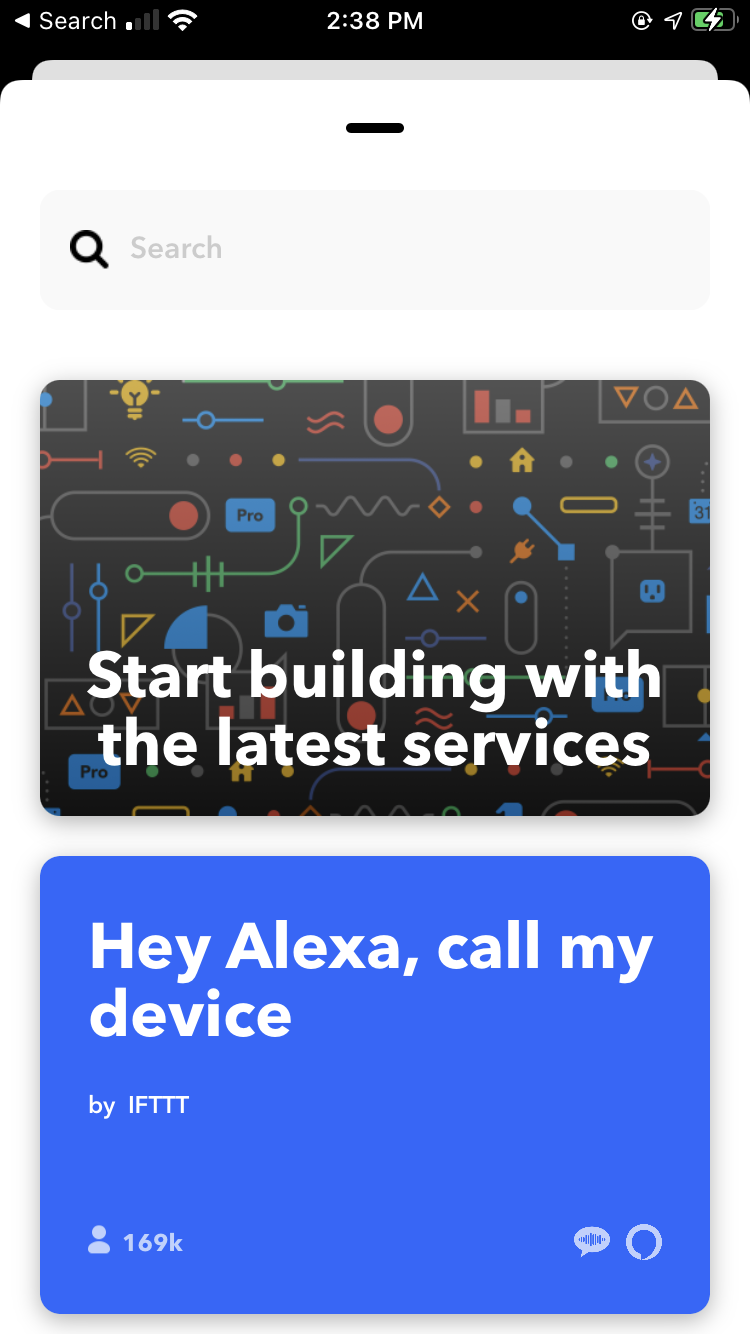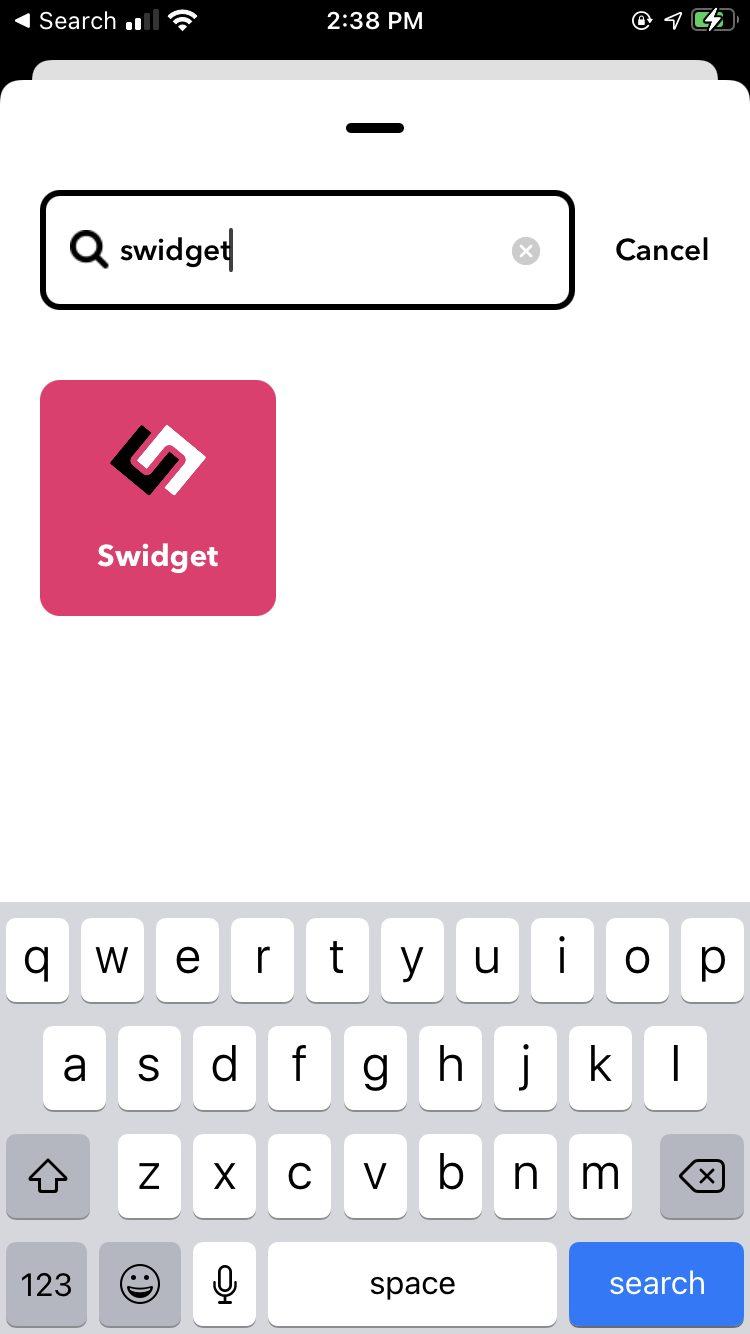 Select Connect and enter your Swidget account information that you made the first time you used the Swidget app. Once your account has been successfully linked, it may take a few moments for the service to be active. You are now ready to create your first automation.