Home Screen
Once your Swidget Devices are connected, they will be displayed as tiles in the Rooms and Devices screens. Each of these Views shows a snapshot of your Swidget Devices, providing access to the controllable features of your Device, and allowing you to monitor important sensor information such as energy consumption for each Device, temperature and humidity readings, occupancy status, and much more.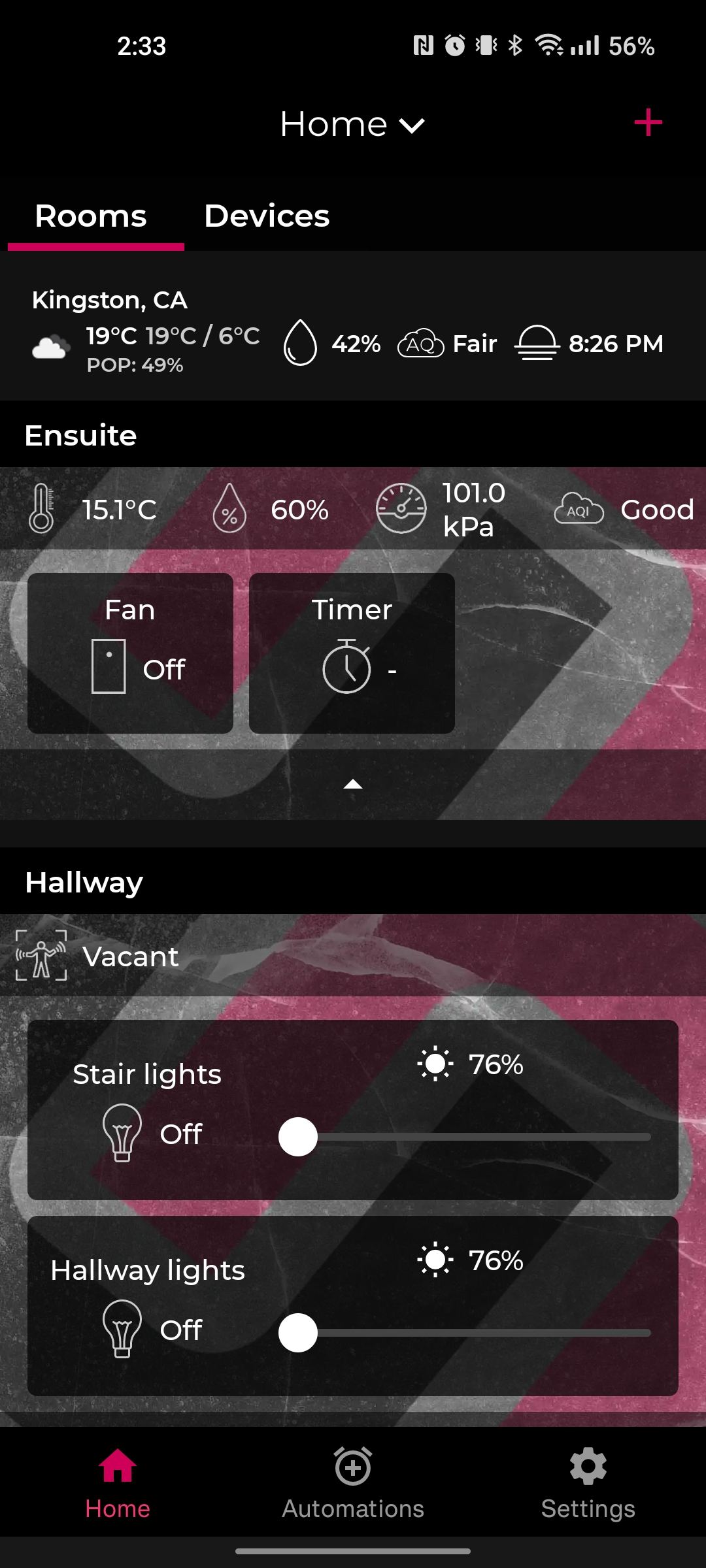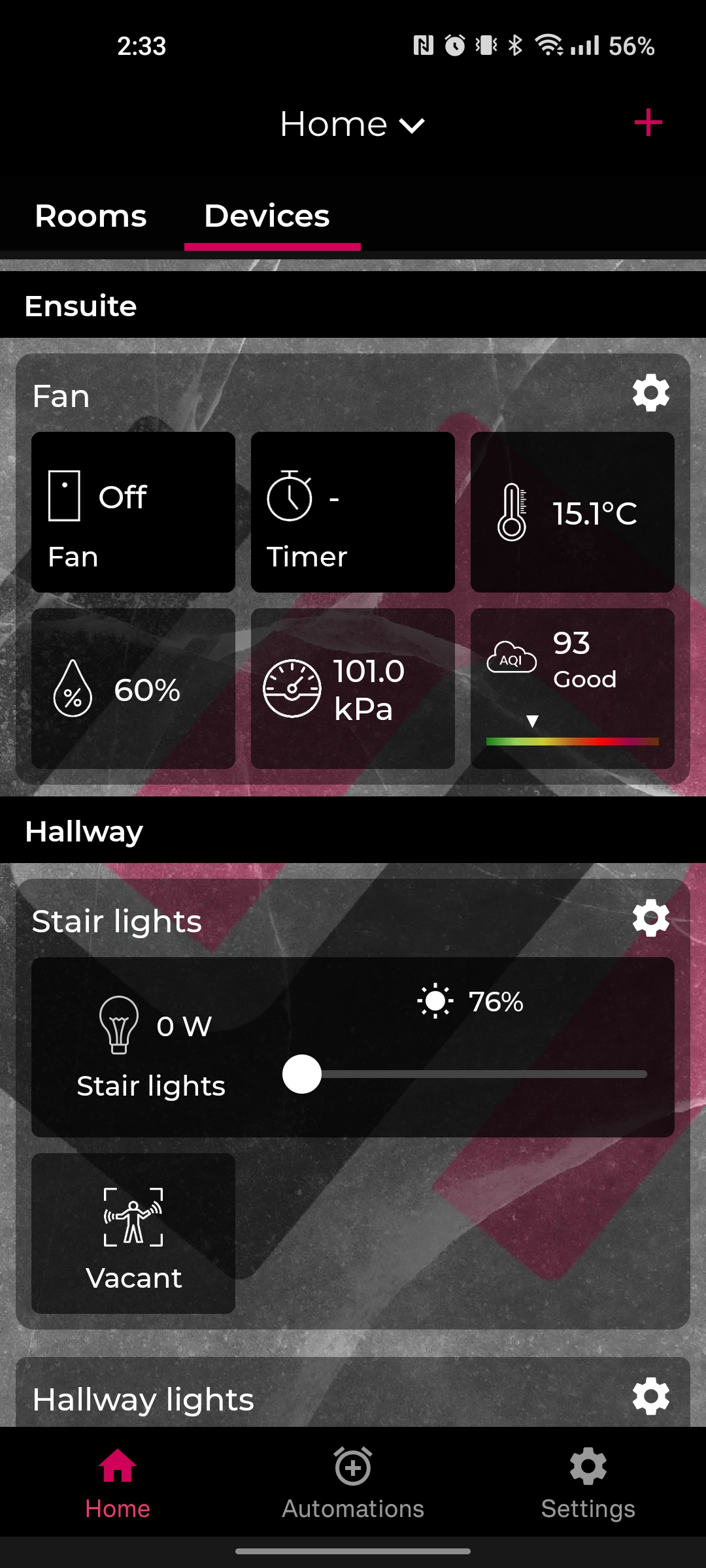 Switch and Outlet Details Screens
The Device details screens shown below give more details and control for each of your individual connected Devices. Here you can toggle your lights, outlets, or other controllable devices on or off, view important energy details, and more. Tapping on either of the tiles to the right of the Device image, allows you to configure your Device, view aggregate energy information, or calibrate your outlet.