Automation Recipe: Motion Notification
Description: This recipe notifies you when unexpected motion occurs so that you can take action. 
Disclaimer:  Please note that due to varying electrical code regulations, Swidget cannot give device wiring/installation advice. Please refer to the instructions that came with your product or consult a certified electrician if you need help.
Ingredients: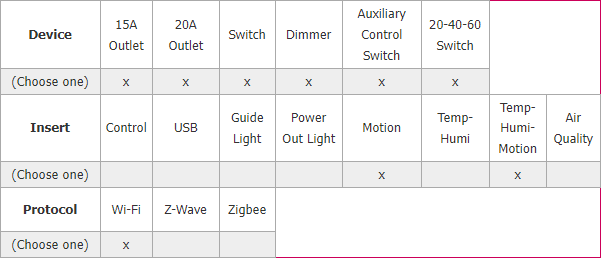 Skill Level: Easy
Time Required: 5 minutes
Recipe:
Make sure you have installed one of the Swidget Devices and paired a Swidget Motion Sensor Insert.
Tap the Automations Icon from the main menu.
Tap Create Automation or the + sign.

Tap Rule and give your Automation a name on the Automations screen.
Tap Select Trigger and then the Motion (

 

) icon.
Select If room is... Occupied and enter 0 minutes for the duration on the Select Trigger screen. Tap Continue.

Enable Send Notification.
Tap Save Rule to have the Automation work all the time, or Add Start/End Times and/or specific days that you want to receive the notification.